Thousand Island Lake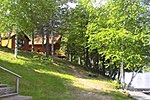 Jay's Resort
Crystal Lake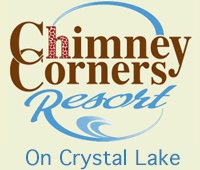 Lake Dubonnet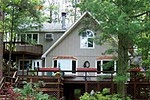 Lake -N Pines Lodge
Houghton Lake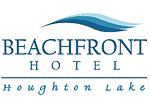 Beachfront Hotel
Elk Lake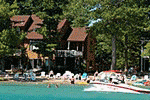 White Birch Lodge
Otsego Lake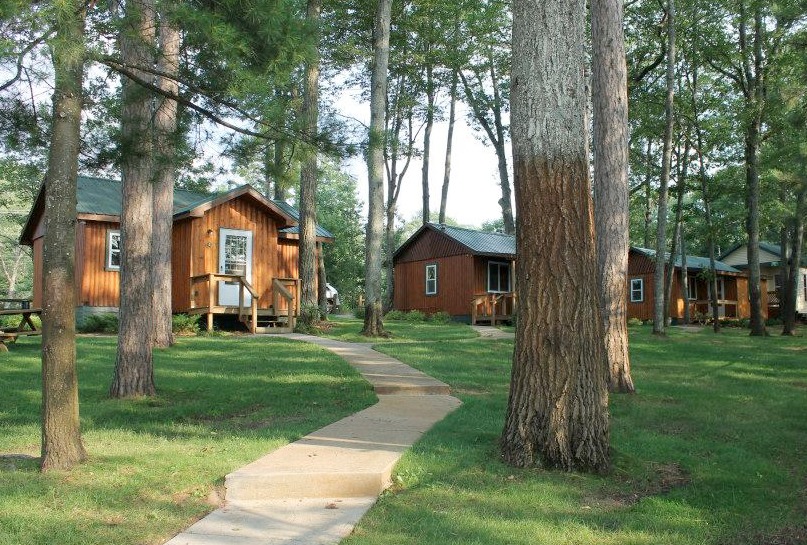 DerMiner's Parkside Resort
Find your place in the sun and on the water in Northern Michigan and the Upper Peninsula.
Featured Lake Regions For Summer 2018

Northern Michigan Featured Lakes
Crystal Lake — Frankfort – Beulah – Benzie County
Crystal Lake is Michigan's ninth largest inland lake. It is adjacent to the southern reaches of the Sleeping Bear Dunes National Lakeshore.The watershed that feeds Crystal Lake is very small, and fertilizer and sewage outflows are minimal, leading to the exceptionally clear and beautiful water that gives it its current name. >>More->>
.
Crystal Lake Lodging – Chimney Corners Resort
.
Lake Dubonnet – Interlochen Area – Lake 'N Pines Lodge – Interlochen
.
Chain of Lakes – (Elk Lake) – (Torch Lake) — Antrim County
The Chain of Lakes in Antrim and Kalkaska Counties is a collection of some of the most scenic lakes and rivers in Northern Michigan – including the two largest lakes of the chain, Torch Lake and Elk Lake. >>More->>
Chain of Lakes Lodging — White Birch Lodge — Northaire Resort — Paradise Properties Vacation Rentals — Torch Lake Rentals
Cadillac – Lake Cadillac – Lake Mitchell — Wexford County
Visitors to Cadillac have a wealth of choices to enjoy the waters of Northern Michigan with Lake Cadillac and Lake Mitchell in the vicinity and numerous inland lakes and rivers nearby. Downtown Cadillac is located on the shores of Lake Cadillac. Shoppers can take a mid-day break and stroll on the walkway that borders the shoreline or have a picnic in the city park and enjoy the cool lake breezes. >>More->>
Cadillac Lodging — Cadillac Sands Resort — Sunset Shores Resort
Baldwin / Lake County Lodging — — Wolf Lake Motel & Resort
Gaylord — Otsego Lake – Otsego County
There are over 90 inland lakes in the Gaylord area offering opportunities for boating, fishing, swimming and other fun on-the-water activities. Otsego Lake, located seven miles south of Gaylord's Downtown Alpine Village, is the most popular and has long been a favorite of upnorth residents and visitors, who have vacationed on the sandy shores for generations.. >>More->>
Gaylord Area Lodging — DerMiner?s Parkside Resort — Pine Cone Accommodations — Great Northern Rentals — Chalet On Lake Louise — Little Bear Beach Cottage
Houghton Lake — Higgins Lake — Lake St. Helen — Roscommon County
Roscommon County, in the central part of Northern Michigan, offers a trio of big inland lakes for fisherman and watersports enthusiasts — Houghton Lake, Higgins Lake and Lake St. Helen. Houghton Lake is Michigan's largest inland lake covering an area of 22,000 acres. Nearby Higgins Lake is10,185 acres and is popular for its catches of lake trout, bass, pike, perch, small mouth bass, rainbow trout and more. Lake St. Helen is much smaller – 2,390 acres in area.. >>More->>
Houghton Lake / Higgins Lake Lodging — Beachfront Hotel – Houghton Lake
Traverse City – Grand Traverse Bay
Sun, sand and water are plentiful in Traverse City in the summertime and residents and visitors alike can't get enough. On sunny summer days, you'll find the beaches of West Grand Traverse Bay – located just a block from Downtown Traverse City – crowded with sunbathers enjoying the cool waters as boaters pull in and out of the harbor at Clinch Park. A short walk from the beach and you will find yourself in the heart of vibrant Downtown Traverse City with its shops, restaurants and taverns. >>More->>
Stay On The Bay Lodging — Traverse City — 539 Bay Street — Bayshore Resort — Cherry Tree Inn & Suites — Pointes North Resort Hotel — Grand Beach — Sugar Beach— North Shore Inn — Elk Rapids — Bayside Sunset – Executive House Rental
Grand Traverse Bay / Lake Michigan / Leelanau County
Bordered by Lake Michigan on the west and Grand Traverse Bay on the east, the Leelanau Peninsula offers miles and miles of shoreline on the Big Water. Combine the Big Lake waters with numerous inland lakes, including Lake Leelanau and Glen Lake and you are never far from some of the best beaches in Michigan.. >>More->>
Leelanau Lodging — Northport Bay Retreat — Northport Cottage — Stoney Point Cottages — Sleeping Bear Resort — The Homestead Resort
Upper Peninsula Featured Lakes

Drummond Island — Eastern U.P.
The waters around Drummond Island call out to those who seek adventure and there is no limit to the ways to embark on your own quest for a great vacation. Potagannissing Bay, on the north side of Drummond Island, is a kayakers (and boaters ) dream where you can glide along on the quiet waters as you explore the many small islands that dot the bay. >>More->>
Drummond Island Lodging — Drummond Island Resort & Conference Center — Fort Drummond Marine and Resort — Drummond Island Yacht Haven
Central U.P.
From cabins, cottages and homes on the magnificent south shore of Lake Superior to a a great vacation home or cabin on a secluded inland lake, the Central Upper Peninsula offers the some of the best places in the world for your upnorth vacation experience.
Central U.P. Lodging — Lost Lake Lodge – Republic
Lake Superior – Ontonagon – Porcupine Mountains
Lake Superior is not just a magnificent and beautiful body of water, it is truly a wonder to behold. It mesmerizes the soul of any visitor to its shores and leaves no one untouched by its immensity and its grandeur. Visitors can enjoy the natural splendor of its coast line – from Whitefish Point, to the Pictured Rocks, to the rugged Keweenaw Peninsula, to Ontonagon and the Porcupine Mountains. >>More->>
Lake Superior Ontonagon / Porkies Lodging — A Cabin & Cottage Up North — Mountain View Lodges — Peterson's Chalet Cottages — Rocky Shores Vacation Homes — Scott's Superior Inn — Superior Shores — AmericInn of Silver City — A Beach Retreat Cottage — Lake of the Clouds Resort
Lake Gogebic — Western U.P. — The Timbers Resort – Bear's Nine Pines Resort – Root Cellar Resort
Cisco Chain of Lakes — Western U.P.
The Cisco Chain of Lakes is made up of 15 lakes with over 271 miles of scenic shoreline. The lakes are dotted with many islands for picnicking and the spring-fed waters offer excellent fishing for walleye, northern pike, muskies, bass and panfish. The current state record musky was caught in Thousand Island Lake in 1980. >>More->>
Cisco Chain of Lakes Lodging — Jay's Resort